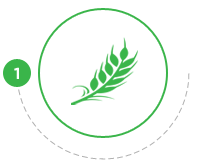 Agriculture
Hailed as a 'wonder crop' due to its high yield, zero waste and resistance to disease, hemp is eco-friendly and highly sustainable.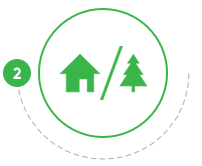 Indoor/outdoor
cultivation
Hemp can be grown indoors or outdoors, with production methods improving as a result of indoor cultivation over the last century.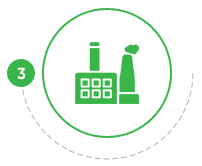 Industrial Processing
Hemp has proven to offer superior alternatives to building materials, paper and textiles – and is a natural fit in the world of bioplastics.
Industrial Hemp:
A Win-Win For The
Economy And The
Environment
Industrial hemp was once a dominant crop on the American landscape. This hardy and renewable resource (one of the earliest domesticated plants, dating back to the Neolothic Age in China) was refined for various industrial applications, including paper, textiles and cordage.
Today, hemp is a niche crop with an abundance of uses and applications. It can contribute to a sustainable future, benefiting the environment, the economy and our communities. Hemp is nature's gift to humanity.
Hemp can lead the way
As the world transitions to more sustainable agricultural practices, a more open approach to research and development, and a better understanding of the benefits to businesses and communities, the potential for hemp is enormous.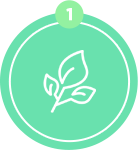 Sustainability
Hemp grows fast and easily, and it requires relatively little water and care. It has huge potential as the fibres can be transformed into many products.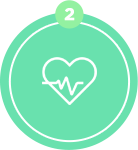 Health
The scientific world increasingly recognises the potency of cannabis (CBD and THC) as medicinal support for humans and animals, resulting in high market and business potential.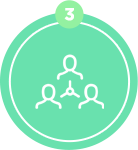 Community
We want to help develop, promote and support the production and use of all hemp-based products and their by-products in a sustainable and bio-regional way for the benefit of communities and the environment.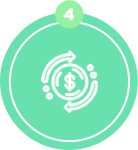 Business
There's been a resurgence of interest in hemp from a diverse, but increasingly politically influential and unified, group of businesses, farmers, nutritionists, activists and green consumers. They can't deny the business potential of hemp.