EUROPÆISK CANNABIS-RAPPORT

I henhold til den europæiske cannabisrapport fra Prohibition Partners, verdens førende leverandør af cannabismarkedsindsigt, har Europa potentialet til at være det største cannabismarked i verden med en estimeret værdi på 123 mia. EUR.
DANMARK

1.1 €B
0.9 €B

HOLLAND

3.1 €B
3.4 €B

UK

8.8 €B
9.6 €B

TYSKLAND

7.7 €B
8.5 €B
FRANKRIG

9.5 €B
9.7 €B

ITALIEN

7.6 €B
8.2 €B

SPANIEN

3 €B
5.3 €B

PORTUGAL

10.5 €B
0.6 €B
Forecast Medical Cannabis Market Value 2028
Forecast Recreational Cannabis Market Value 2028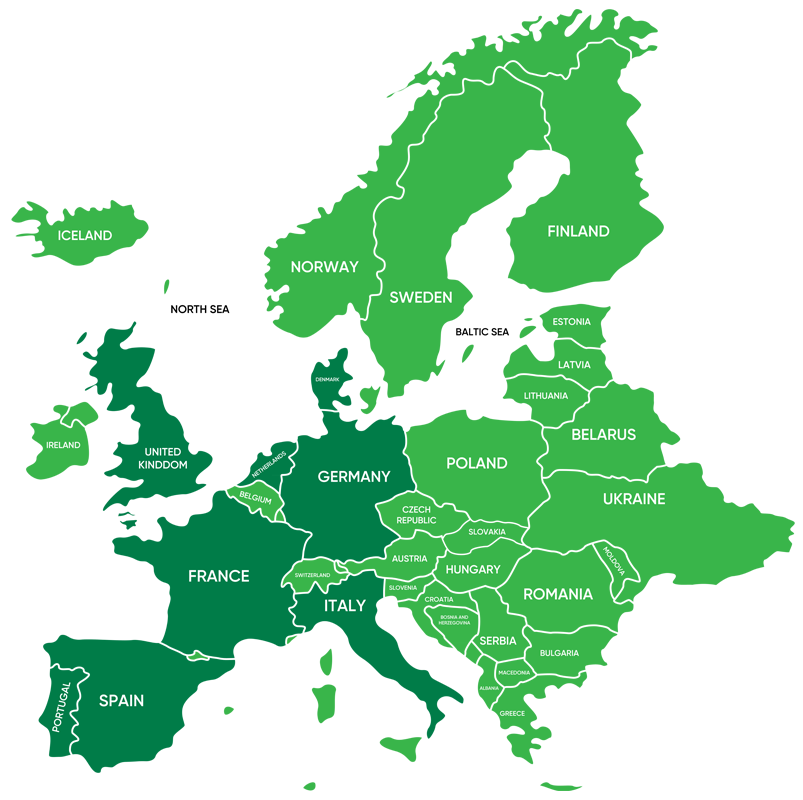 We believe hemp is a human right and aim to move the conversation forward about hemp.